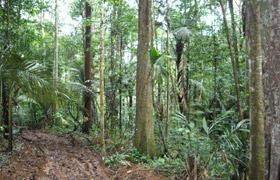 Greenheart Suriname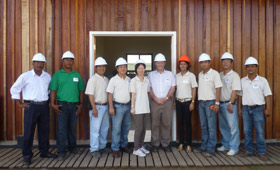 Suriname Team
Greenheart Suriname is one of the largest natural forest owners and operators in Suriname. The group currently owns concession and harvesting rights in 312,000 hectares of tropical forest concessions - with plans to expand the current footprint in the near future.
Greenheart Suriname has assembled a highly experienced management team. Greenheart's business strategy is to process all logs harvested into lumber for sale to China and other markets around the world as price and demand permit. Processing logs into lumber adds significant higher economic value, simplifies the distribution logistics, lowers transportation costs and allows more marketing flexibility and greater employment. Greenheart is building new processing facilities capable of processing up to 350,000 cubic meters of lumber into up to 140,000 cubic meters of timber by the 4th quarter of 2011.
Greenheart Suriname adheres to the highest standards of sustainability management, is CELOS compliant and is working towards FSC certification.